Dürr Dental – Corporate Video
Almost anyone who has ever visited a dentist has already been treated with products from Dürr Dental. Dürr Dental offers numerous system solutions in the fields of Equipment, Diagnostic Systems, dental care and Hygiene.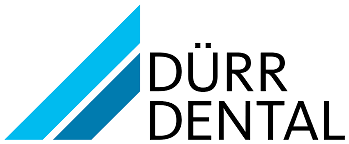 Everything Dürr Dental
Höpfigheimer Str. 17
Bietigheim-Bissingen, 74321
Germany
Tel.: +49 7142 705 0
Fax: +49 7142 705 500

www.duerrdental.com/en/home/
info@duerrdental.com

July 20, 2020 | Events, Interviews, News
BIETIGHEIM-BISSINGEN, Germany: Owing to the large number of patients seen in dental practices, there is always a danger of coming into contact with an infectious disease. However, the use of reliable intra-oral spray mist suction systems can help prevent the transmission of disease to patients or staff members, according to Dürr Dental.
November 29, 2019 | Events, Interviews, News
KOBE, Japan: In November, the Japanese branch of Dürr Dental officially opened a new building in Kobe. According to the company, the new premises will allow Dürr Dental Japan to operate a local service and repair shop, and to offer trainings for various products.
October 05, 2019 | Events, Interviews, News
BIETIGHEIM-BISSINGEN, Germany: From 16 to 18 September, global dental manufacturer Dürr Dental held its first DSO and Clinic Symposium at the in-house academy at its international headquarters in Bietigheim-Bissingen in Germany. The company announced that over 20 international guests and experts from the dental industry received insights into future dental technologies during the symposium.